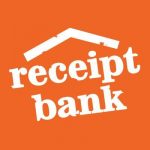 Paperless Bookkeeping – How it works
The client has options on how to provide paperwork to Professional Bookkeeping Services.
Receipt Bank
How does it work?
Using Receipt Bank on your phone, or via your computer and scanner, you capture an image of your invoices and receipts then upload to Receipt Bank. Any email receipts you have can also be forwarded directly to Receipt Bank.
On a monthly basis we process the receipts, making sure that they are coded to the correct categories, and import them into Xero.
Email
You can forward all emails which include supplier invoices, statements etc.
Scanning
If you own your own scanner, documents can be scanned and emailed in PDF format.  Scanning apps for smartphones are also available.
Posting
You can also post all documents which we will scan and return.
Collection
You can choose to drop off your paperwork at our office or have it collected at an additional charge.